Come make an Impact with NLG
Join us to enable children and adults with autism to reach their full potential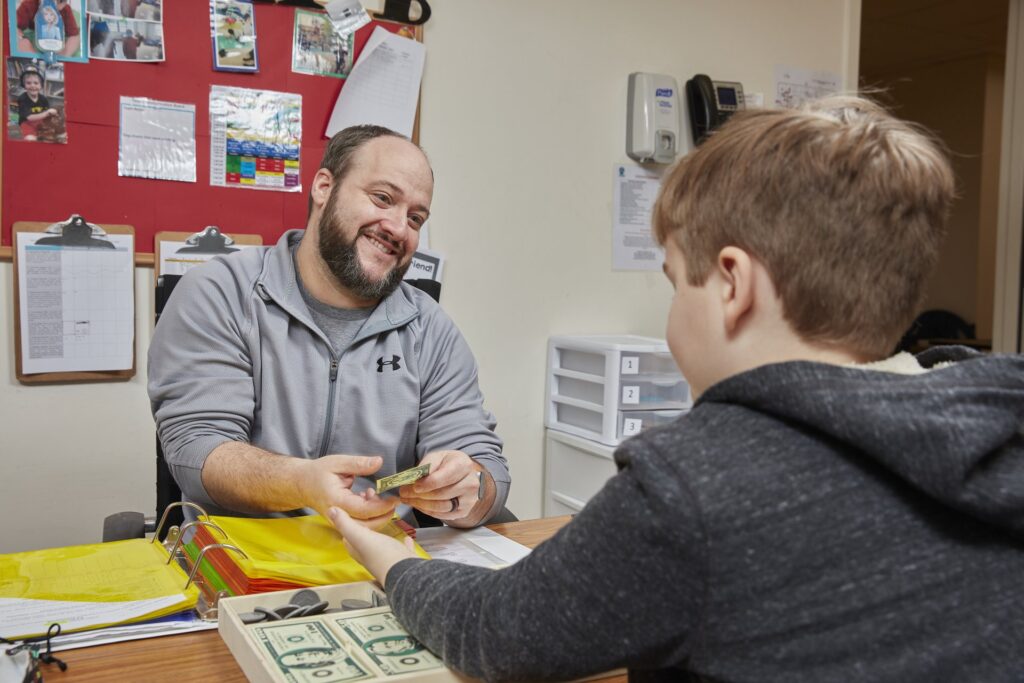 Nashoba Learning Group (NLG) is looking for motivated candidates to work with individuals with autism/ related disorders at our School and Adult Services Programs! This rewarding career path allows you to gain experience with state-of-the-art teaching procedures while helping individuals with autism unlock their potential. NLG places strong emphasis on training and professional development for staff, prior experience is not required. Our organization is designed to create career paths for staff through training and development. Whether you're new to education and our population of individuals, or are looking for a change of pace in the type of work you already enjoy, NLG has the tools and strategies to aid you in the next steps of your career.
NLG offers paid, year-round internship opportunities for candidates pursuing an Associate's or Bachelor's degree. This hands-on role provides candidates with extensive training and the opportunity to work directly with the individuals NLG serves.
Whenever possible, NLG promotes staff from within. If we are not able to fill a role from within our current internal capacity, career opportunities will be listed below.
NLG is an inclusive and accepting environment where we celebrate the unique diversity of our staff and students. We encourage applicants from diverse backgrounds to apply.